Elevate Your Team's Game with Teamwear Ireland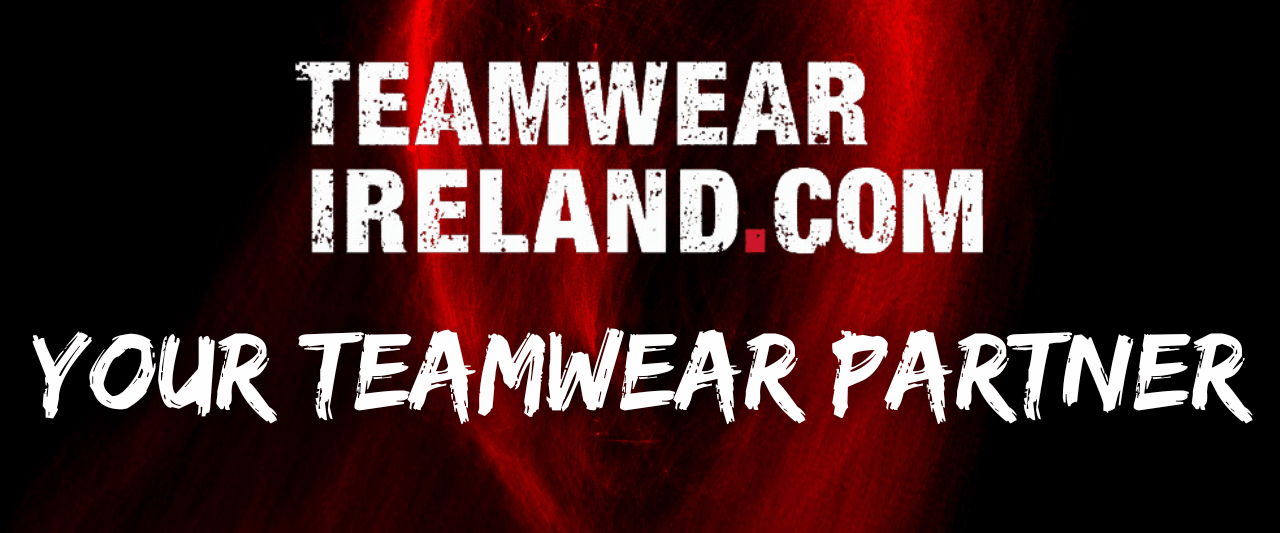 When it comes to sports, work, or any group activity, the right teamwear can make all the difference. It unites a team, boosts morale, and helps athletes and employees perform at their best. In Ireland, there's a source that understands the importance of team spirit and quality gear: Teamwear Ireland. In this blog, we'll explore the world of Teamwear Ireland and why it's the go-to destination for customized team clothing, uniforms, and more.
The History of Teamwear Ireland
Teamwear Ireland is a well-established brand with a rich history in the field of custom sportswear and workwear. The company was founded with a passion for sports, teamwork, and a commitment to providing high-quality, customized clothing solutions. Over the years, Teamwear Ireland has grown into a trusted name for teams, clubs, schools, and businesses throughout the country.
Why Choose Teamwear Ireland?...
Unparalleled Quality
One of the primary reasons to choose Teamwear Ireland is the commitment to quality. The company uses the finest materials and printing techniques to ensure that every piece of clothing meets the highest standards. This attention to detail guarantees that your team or workforce will look and feel their best in the gear.
Customization Options
Teamwear Ireland understands that every team or organization is unique. That's why they offer a wide range of customization options. From colors and designs to logos and names, you have the freedom to create a look that's entirely your own. Your teamwear will stand out and represent your group with pride.
Extensive Product Range
Whether you're part of a sports team, a school, a club, or a company, Teamwear Ireland has the right product for you. Our catalogue includes a variety of clothing items, such as jerseys, shorts, tracksuits, hoodies, and more. They also provide a range of accessories like caps and bags, ensuring that your team is fully equipped.
Teamwear Ireland are the chosen partner of many big brands including Puma, Joma, Adidas, Precision Training and more.
Competitive Pricing
Teamwear Ireland offers competitive pricing, making it an excellent choice for budget-conscious teams and organizations. They understand that cost can be a concern, and they strive to provide affordable options without compromising on quality.
Quick Turnaround
In the world of sports and business, time is often of the essence. Teamwear Ireland is known for its quick turnaround times, ensuring that you receive your customized gear when you need it. This reliability can be a game-changer for teams preparing for competitions or businesses looking to make a strong first impression.
Excellent Customer Service
The team at Teamwear Ireland is dedicated to ensuring that your experience is smooth and stress-free. Their customer service is top-notch, and they're always ready to assist you with any questions or concerns.
Who Can Benefit from Teamwear Ireland?
Teamwear Ireland caters to a wide range of customers, including:
Sports Teams: Whether you're part of a football, rugby, basketball, or any other sports team, Teamwear Ireland can outfit your team with high-quality jerseys and uniforms.
Schools and Colleges: Uniforms for school sports teams or branded apparel for staff and students.
Clubs and Societies: From hiking clubs to chess clubs, they can create custom clothing to build group cohesion.
Businesses: Outfit your employees with branded workwear to create a professional and unified appearance.
Conclusion
Teamwear Ireland is more than just a clothing provider. It's a brand that understands the power of unity and representation. Whether you're part of a sports team striving for victory or a business aiming for success, Teamwear Ireland can help you achieve your goals with customized, high-quality clothing.
Don't underestimate the impact that well-designed teamwear can have on your team's spirit and performance. Teamwear Ireland is your trusted partner in achieving that winning look and feeling. Choose Teamwear Ireland, and elevate your team's game today!